Tina Frey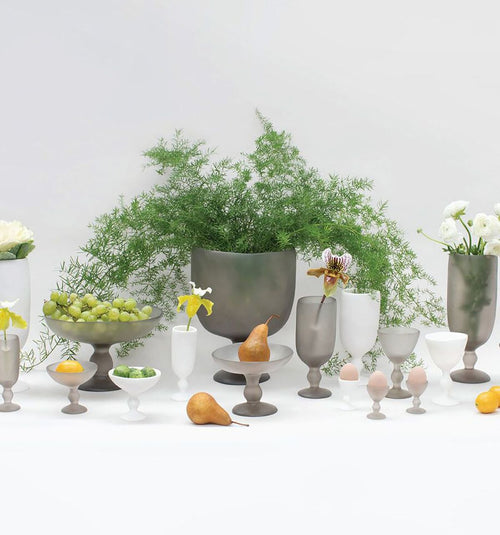 Tina draws inspiration from many sources. The fluid lines of her silhouettes are reminiscent of the blue sea, while the organic contours of each pieces emulate the curves of nature. Creativity blooms from treasures found during travel, and mouth watering colors spring from translucent popsicles and scrumptious jellybeans.
The pieces in the collection are hand sculpted by Tina Frey in San Francisco, California. Sculpting starts with an idea which focuses on simplicity, minimalism, and function.
The idea serves as the backbone when Tina sculpts each piece in clay. Hand made molds are created from each design and are used to cast the vessels in small batches by color. Each piece is hand sanded and carries a unique beauty that ensures the quality and integrity of each piece.