Ngala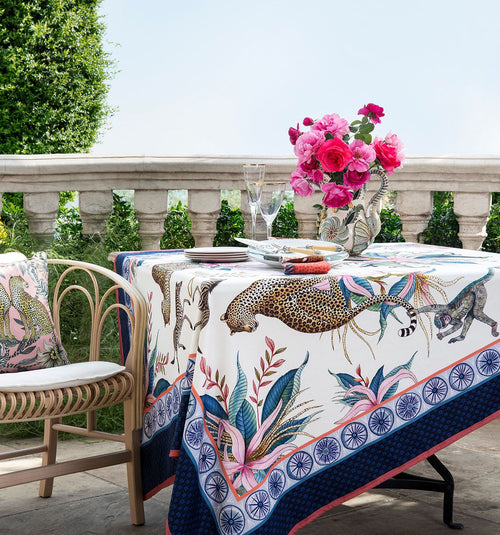 We started Ngala Trading in 2016 to promote African-designed and manufactured luxury home décor products to the Trade. Having owned and operated an interiors and home décor business in our adopted home of Johannesburg, South Africa, we werewell-versed in the breadth and depth of contemporary African design available toluxury home owners. However, much to our surprise, this was not the casein the US.  
Searches for "African" decor being marketed and distributed across North America returned the bold, bright color blocking and tribal motifs of "rural Africa" on the one hand, and pith helmetsand hunting rifles of "colonial Africa" on the other. 
We do not and will not knowingly purchase or promote animal products that are derived from canned hunts, and we are strongly anti-poaching and condemn it without prejudice.