Fornasetti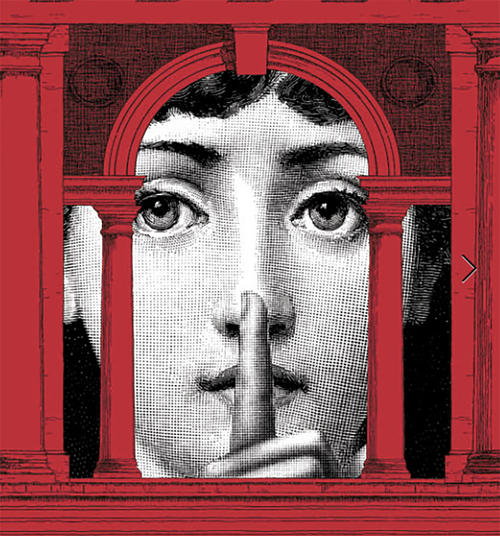 Piero Fornasetti (18 November 1913, in Milan –15 October 1988) was an Italian versatile and eclectic artist, characterised by an unstoppable creative flairthat made him one of the most prolific figures of the 20th century, and difficult to ascribe to a specific movement.
In the Fifties, Piero Fornasetti founded the design and decorative arts atelier in Milan that bears his name, Fornasetti, which today, under the artistic direction of his son Barnaba Fornasetti, is known throughout the world. One decisive factor in starting this activity was meeting Gio Ponti, who pushed him to develop his intuition: to produce everyday objects enriched by the kind of decoration that would bringart into ordinary people's homes.
As an artist who was ahead of his time, establishing himself as a significant figure in contemporary culture, Piero Fornasetti has the merit of having contributed, with his work, to renewing taste and creatinga unique and immediately recognisable visual language.