Christofle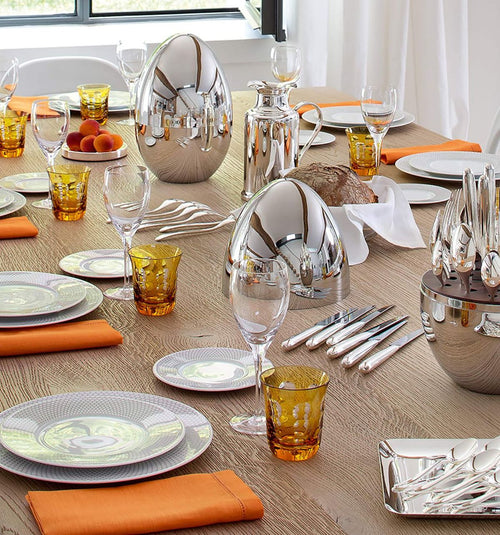 Charles Christofle founded the company that bears his name in 1830. Originally a jeweler, he bought the patents silver plating and electrolytic gilding of goldin 1842. As a gold smith, he transformed ceremonial items and everyday objects: from jewelry to cutlery, gold smithery to sculptures, and decorative objects totableware.
This is how silver came to be an integral player in art of living today.
More recently, Christofle associated its name with renowned designers like: Marcel Wanders (Jardin d'Edencollection), the Nendo studio (Constellation collection), Eric Schmitt (Céleste collection) or the artist Richard Orlinski (animal sculptures).